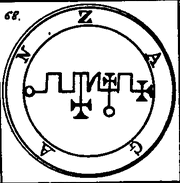 Description
Edit
Appears as a bull with eagle wings. He lives by the Palace and studies alchemy. He abhors the violent Cimeies and tries to avoid him.
Where to find
Edit
Beat six wolves in Wolf Bout (Blanca's sidequest), talk to Ernest in Paris.
Solomon's Key Location
Edit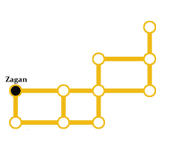 Bastion of Riches, first row from the bottom, left-most node.
Magic
Name
Base MP Cost
Description
Image
Ring
Pre-Completion
Rock Rot
16 MP
Small-area Earth attack (high angle)
Rock Storm
32 MP
Medium-area Earth attack (hard hit)
Post Completion
Earth Resist
32 MP
Increases ally's resistance to Earth-element attacks by 50%
Rock Strike
64 MP
Medium-area Earth attack (hard hit)