A common enemy in Koudelka.
"The reanimated flesh of a dead woman; it seeks only to consume the living to sustain its disintegrating shell of a body."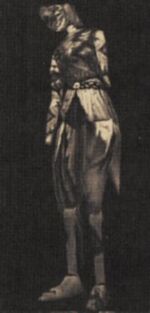 Etymology
Edit
A wight is a human like being, even thought many think its a spirit or ghost, it dosn't necessarily mean that, since it is considered as a creature or living being but most take a human shape.
Ad blocker interference detected!
Wikia is a free-to-use site that makes money from advertising. We have a modified experience for viewers using ad blockers

Wikia is not accessible if you've made further modifications. Remove the custom ad blocker rule(s) and the page will load as expected.