Thera Extract is an item which completely restores a character's HP.
Shadow Hearts
Edit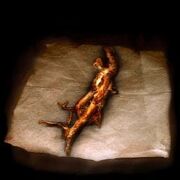 Gathered from the Thera Leaf plant 5 years after the blossoms appear. Each plant has only one precious root. It dramatically restores physical strength.
Found: Lottery No. 8, Lottery No. 5, Kowloon Fortress
Drops: Namida, Bifronze, Meat Eater
Purchase: Prague and on
Buy: 300
Sell: 150
Shadow Hearts: Covenant
Edit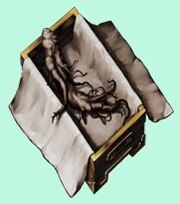 The original Thera is an annual plant, but rare perennial variations do appear. As a medicine, it can help to instantly cure even serious injuries.
Found: SG Italian Branch HQ, Petrograd, Idar Flamme, Lottery No. 9, Hojo Research Lab
Drops: Paladin, Wormgaur, Tweedledee, Megafilaria, Emptiness, Akagi Soldier, Gaki, Steel Soldier, Enku, Lava Lump, Graffias, Takaokami, Takemikazuchi, Peg O'Nell, Murgh Korma, Murgh Madras, Gosht Korma, Gosht Madras, Gosht Vindaloo, Chingri Korma, Chingri Madras, Waira, Golden Beetle, Talos, Mash
Purchase: Paris and on
Buy: 300
Sell: 150
Shadow Hearts: From the New World
Edit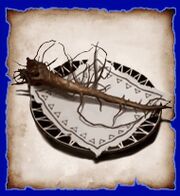 The Thera plant normally dies after one year, but sometimes a root can flower again and again, year after year, and has greater healing powers because of it.
Found: Las Vegas, Rio de Janeiro, Lottery No. 7, Machu Picchu, Moana Village, Aito Cave, Uyuni Salt Lake, Garland Residence
Drops: Shrimp Roll, Cabracan, Tekka Roll, Woworito, Xi Dazun
Purchase: Las Vegas and on
Buy: 300
Sell: 150