Where to find
Edit
Fulfill these requirements
Find all seventy-two crests in the world
Fill Solomon's Key correctly
Beat all of Solomon's Trials in Goreme Valley
Defeat King Solomon
Solomon's Key Location
Edit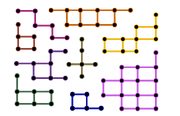 Unlocked automatically after completing Solomon's Key.
Magic
Name
Base MP Cost
Description
Image
Ring
Melt Crest
160 MP
Non-elemental attack that targets all enemies (chain hit)
Ad blocker interference detected!
Wikia is a free-to-use site that makes money from advertising. We have a modified experience for viewers using ad blockers

Wikia is not accessible if you've made further modifications. Remove the custom ad blocker rule(s) and the page will load as expected.