Where Patrick lived, while he conducted his research to bring back his beloved wife, Elaine, from the grave.
The Music Room
Edit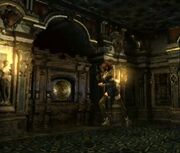 A small room with a "Disk" for the gramophone, and where Patrick's Research Notes are found.
Research Library
Edit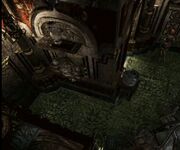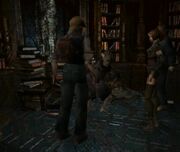 Housing Patrick's personal libraby, hidden behind one of the shelves lies a hidden section, piled with books detailing the occult.
Roger Bacon later makes his way here to try to find a solution to undo Patrick's ritual.
Laboratory
Edit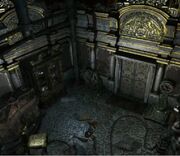 Patrick's private laboratory, where he conducted experiments related to the attempt to resurrect his wife.