Leonardo's Bear is one of the most invaluable ailment-resisting accessory sold in stores, lottery, or occasionally treasure and enemy drops. When equipped, the character resists all Instant Death attacks.
Shadow Hearts
Edit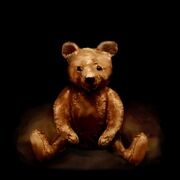 A small teddy bear left behind in a cabin of the ghost ship St. Mary. It renders Instant Death ineffectual. Makes a sad face if you squeeze it.
Shadow Hearts: Covenant
Edit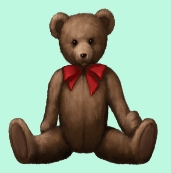 Main character in the "Forest Friends" series, made by the unlucky Leonardo. All owners have lived full lives. They say that this toy can keep death away.
Shadow Hearts: From the New World
Edit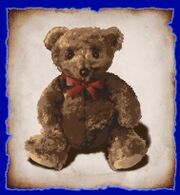 Late work of legendary toy-maker Leon. It has the power to protect its owner's life. WWI ace Camel survived direct enemy fire thanks to the bear's powers.