Giant
Koudelka
Level
40~45
HP
6084~7225
MP
6
Element
Abilities
Drops

STR Idol
VIT Idol
DEX Idol
AGL Idol
INT Idol
PIE Idol
MND Idol
LUC Idol

"Creature formed in the womb of the earth and brought to life by Gaia's terrible fury."
Appearance
Edit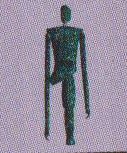 Church, Sanctuary - 1st Floor
Bell Tower Spire
Ad blocker interference detected!
Wikia is a free-to-use site that makes money from advertising. We have a modified experience for viewers using ad blockers

Wikia is not accessible if you've made further modifications. Remove the custom ad blocker rule(s) and the page will load as expected.