System of magic used in Shadow Hearts: Covenant.
Magic is utilised by being equipped onto a character, though there is a limit as to how many crests (and how powerful) they can equip. There are seventy-two crests to be found in the game, each representing a demon from "The lesser Key of Solomon", as well as being alligned with a specific element.
They can be found lying in the ground, in chests, or gained from talking to NPCs or beating certain bosses.
Palace of TransgressionEdit
Enchanting SeaEdit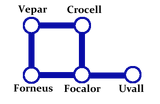 Forest of PassionEdit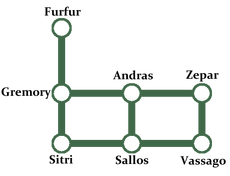 Forsaken HillEdit
Flame DesertEdit

Eternal BoneyardEdit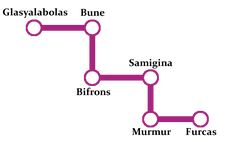 Wilderness of WarEdit

Bastion of RichesEdit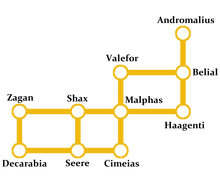 Spring of WisdomEdit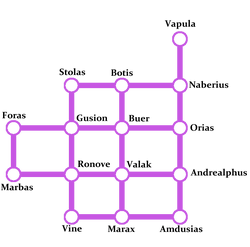 Solomon CrestEdit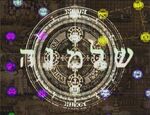 All of the crests are based after the 72 goetic demons of hell.
Ad blocker interference detected!
Wikia is a free-to-use site that makes money from advertising. We have a modified experience for viewers using ad blockers

Wikia is not accessible if you've made further modifications. Remove the custom ad blocker rule(s) and the page will load as expected.