A Cotton Shirt (木綿のシャツ) is found in each game as the starting armor for the early male protagonists.
Shadow Hearts
Edit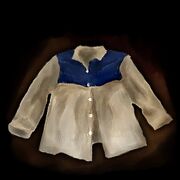 A manly cotton shirt. Easy to move around in but very ruged. Real adventurers look great in simple designs.
Shadow Hearts: Covenant
Edit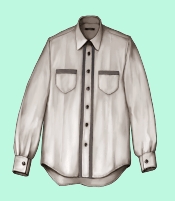 A strong, thick, comfortable shirt made of cotton. Its absorbant material is good in hot weather. The simple design requires a tasteful touch to make it elegant.
Shadow Hearts: From the New World
Edit
A cotton shirt, regular menswear. Tough yet easy to move in, and warm in winter and cool in summer. Its simple design that suits anyone makes it very popular.