Description
Edit
Appears as a small, jet-black bird. Lives beside the Forest of Passion. hating gloomy things, he stays away from the Boneyard.
Where to find
Edit
Through hole in wall near the entrance of St. Marguarite's Island (accessible only by Blanca), turn left, in chest behind wolf peddler
Solomon's Key Location
Edit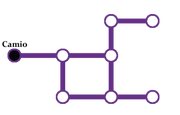 Forsaken Hill, middle row, far-left node.
Magic
Name
Base MP Cost
Description
Image
Ring
Pre-Completion
Rock Storm
32 MP
Medium-area Earth attack (hard hit)
Post Completion
Shield
12 MP
Increases Physical Defense for one ally
Ad blocker interference detected!
Wikia is a free-to-use site that makes money from advertising. We have a modified experience for viewers using ad blockers

Wikia is not accessible if you've made further modifications. Remove the custom ad blocker rule(s) and the page will load as expected.