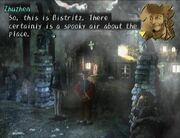 Town in Translyvania. Visited in SH.
Michelle's Shop
Edit
Bistritz's item shop. Michelle and Nina live in and run the shop. Kevin frequents the shop, which puts both of them on edge.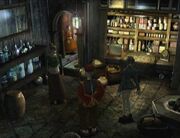 Kevin's House
Edit
The Mayor, Kevin, lives here. He, like most of the residents, refuses to open his doors at night.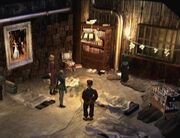 Bistritz was also in Bram Stoker's novel of Dracula where the character Jonathan Harker stayed there at the Golden Krone Hotel. Although no hotel existed, a hotel of the same name was built for tourists.